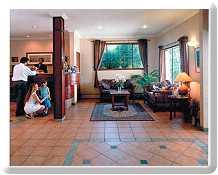 We are centrally located on the Gorge Waterway, only minutes to the Inner Harbour. Our Hotel is nestled in a garden setting along side the Historic Galloping Goose Trail and offers easy access to some of Victoria most beautiful walking and biking trails.
We pride ourselves on customer service and you will always find staff on hand to answer any of your questions. We continue to improve our Hotel and are now proud to offer free high speed internet access in our lobby. We often have special offers for those who wish to celebrate their special day like a birthday or a wedding anniversary and work with some great anniversary gift retailers to provide even greater experience to our guests!
All our rooms are very spacious and provide a modern pleasing decor. We have standard rooms with two double beds, mini suites that include a kitchen and a full one bedroom suite, which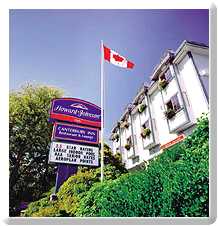 can be compared to a one bedroom apartment. All suites come with a full size appliances and a microwave oven.
Our rates very competitive and we offer exceptional value for money and we offer all inclusive packages that make for the perfect worry free getaway!
Conveniently located on scenic Gorge waterway only minutes from the Inner Harbour and alongside the Galloping Goose Trail.
---
Post-Impressionist Masterworks
From the National Gallery of Canada
December 6, 2002
to March 2, 2003
The Post-Impressionist Masterworks exhibition is the most prestigious and valuable art exhibition to come to Victoria – its only BC destination. The exhibition consists of vibrant, original works, including those of Cézanne, Matisse, van Gogh, and Gauguin. It will be supplemented by a second exhibition of works on paper by some of the same artists and their contemporaries chosen from the Art Gallery's own collection. The exhibition will also have extensive educational programming.
Visit the Art Gallery of Greater Victoria for more information.